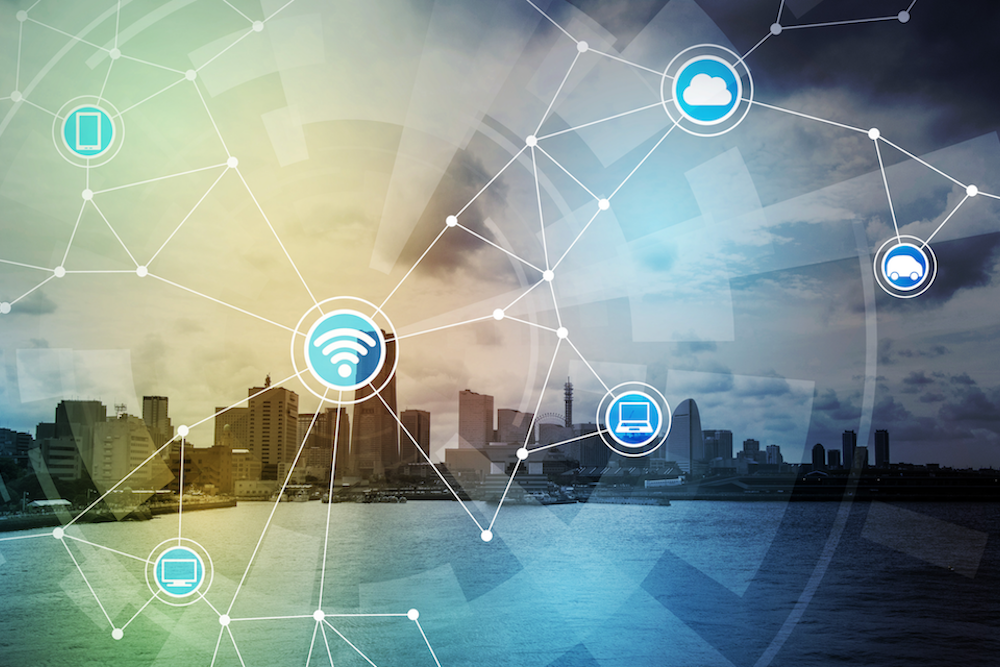 Aureus Techsystems issued the following announcement on Sept. 14.
Blockchain is disrupting industry after industry in a number of ways. Consumers are demanding the transparency and security it offers. Businesses are continually identifying methods for integrating the technology into their operations. The challenge, however, is developing blockchain in are source-restrictive environment. Many companies simply do not have the time or money to fully develop a proof of concept. In order to address this, Microsoft Azure has created an Azure Blockchain Workbench.
The Microsoft Azure Blockchain Workbench
On May 7, 2018, Microsoft released their blockchain workbench.The software automates the infrastructure setup of blockchain in an effort to reduce the time spend of development. This automation also extends to the ledger deployment and network construction. Instead of months to develop a blockchain application, businesses can now create one in a matter of days.
Developers and business users gain a number of blockchaindevelopment abilities with the new workbench. The platform provides the use ofboth Event Grid and Service Bus to enable the triggering of events in smartcontracts. Various tools allow messages to automatically be translated into thenative API, reducing the amount of development expertise needed.
But the workbench goes beyond just creating an easier path towards blockchain development. It also further empowers businesses to gain more potential out of their blockchain use case. In terms of comprehensively fusing the technology with the rest of the business processes, the workbench uses Logic Apps and other tools to integrate the blockchain workflows with the company's applications and systems. Additionally, the blockchain workbench strives to optimize a business' strategy. It can use the blockchain's ledger data to offer enhanced business insights, harnessing the power of both off-chain storage and databases and on-chain data.
This new development opportunity will open the door forbusinesses of all shapes and sizes to create their own blockchain application.
What Is A Blockchain Application?
Even though blockchain is often associated with cryptocurrenciesand especially Bitcoin, it is much more than that. It is the technology thatmany cryptocurrencies are built on and it is a technology that many otherbusiness applications can also be built on.
Within five years of the release of Bitcoin and the blockchaintechnology it was based on, IT experts were identifying new ways to harness theblockchain. One of the first extensions of the technology was for smartcontracts. Instead of being forced to go through a lawyer or anotherintermediary, two parties could create a contract on blockchain that hadbuilt-in guarantees and automation. For example, if two parties agreed thatParty A would buy a specific commodity from Party B when it reached a certainprice level, once the price level is reached the transaction automaticallyhappens. In short, smart contracts are irreversible, self-executing, andtrustworthy.
The applications of blockchain are endless. It can be used in realestate transactions, medical records, voting, land registry, on-demandinsurance, digital identity, supply chain management, insurance claimsprocessing, money lending, the internet of things, music rights—in other words,blockchain can be used for any process that requires trust, transparency, and adocumented trail. While many of these use cases for blockchain are still yearsaway, it is smart for businesses and consumers to expect, prepare for, andharness the power that these changes will bring.
What Is A Blockchain Wallet?
Many of the blockchain applications tie themselves to a digital token. This token is then viewed as a currency and can be traded for other crypto currencies and currencies, as well as be used to make purchases. The issue with digital currency is that it can not be withdrawn at an ATM and stored in a wallet or even digitally kept in a bank account. Therefore, in order to create more security, blockchain wallets have been developed.
A blockchain wallet is a digital wallet or e-wallet. Individualsor businesses can store their various cryptocurrencies within the 'wallet' andmanage their digital money through the 'wallet'. In most cases, it is free tocreate a blockchain wallet. It requires a simple online setup process, in whichan account is created with an email and password.
Once the account is verified, users get a wallet ID. The ideabehind the ID is the same as a bank account number—it associates an individualor an entity with their account. Most e-wallets will show the user's currentbalance and their transaction history. It also allows them to send and receivemoney with other parties. It works in a similar way to a PayPal money transfer.
The list of actions that users can complete through theirblockchain wallet is long and continues to grow. Depending on thecryptocurrencies that the wallet supports, account holders can exchange thecryptocurrencies that they hold for others based on current exchangerates—exchanges do take time to process because these transactions must be addedto each cryptocurrency's blockchain. Additionally, account holders can buy andsell their cryptocurrencies by transferring funds to or from a bank account,credit card, or debit card.
Due to the fact that cryptocurrencies have become a major targetfor hacking, blockchain wallets have started to implement thorough securitymeasures. They will often have at least three levels of security. The firstlevel of security is the fact that most blockchain wallets do not store userpasswords. This means that it is impossible for a server to be hacked and anindividual to gain access to multiple accounts. Instead, blockchain walletsrequire users to verify their email address before they receive an account, aswell as creating a multi-word backup recovery phrase and a password hint.
The second step is two-step authorisation. When user's log intotheir accounts, they also receive a text message to their phone with a one-timepassword. That password must be entered in order for them to gain access totheir account. This method prevents unauthorised access of the account.
Finally, the third level of security that most blockchainwallets offer is the ability for users to block Tor requests. This preventsrobots and web crawlers from gaining access to wallet account information.
The combined ability of developing a blockchain application, with Microsoft Azure Blockchain Workbench, and keeping any owned crypto currency safe, with a blockchain wallet, provides businesses with more security and technological potential than ever before. This opens the door to companies paying their workforce in crypto currency or making organizational purchases and agreements with their own blockchain technology. Due to these developments, the next year will likely hold a record-breaking number of disruptions in nearly every industry.
Original source can be found here.
Source: Aureus Techsystems