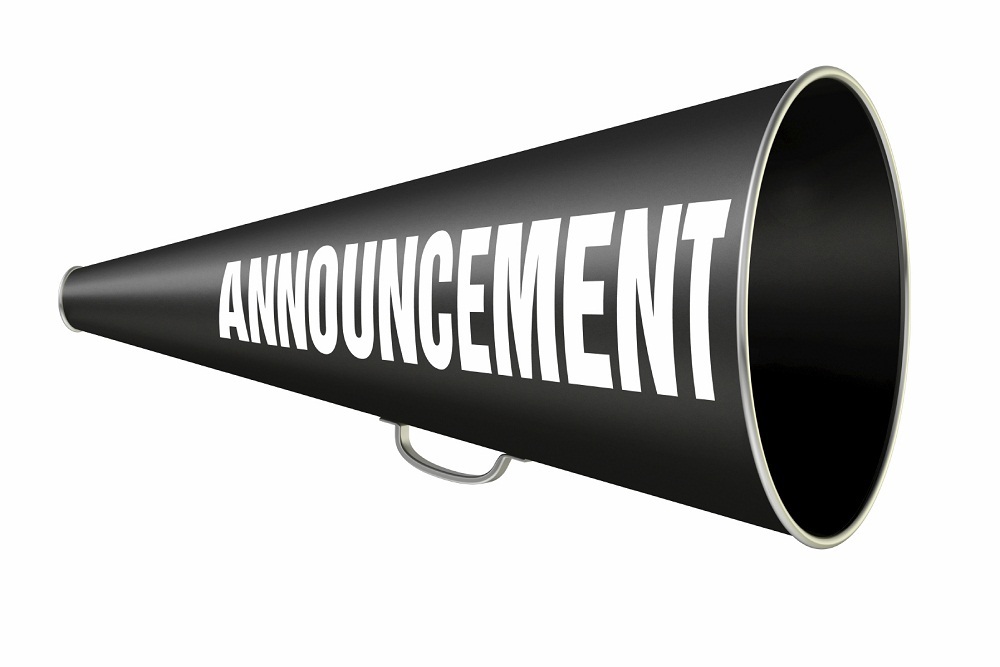 Buena Vista Chamber of Commerce & Visitor Center issued the following announcement on Jan. 18.
The Buena Vista Chamber of Commerce & Visitor Center Board of Directors proudly announce their new team. After entering into a restructuring process and holding a series of three roundtables the Chamber Board has put together a new dynamic team. The intention is to allow this staff of four to properly devote their time to the diverse needs that our community demands.
Membership Specialist, Jon Cobb: Jon's career expands 40 years in both the corporate and private sectors. His strengths and ability to bring organizations to prestige and revenue strengths is second nature. By far his most rewarding experience comes from the many community events with which he's involved with. He has served on the board of directors for Crime Stoppers and Easter Seals and played a role in the passing of the American with Disability Act. Jon is married and has 5 children and 3 grandchildren. In his spare time Jon loves to camp and fish, who wouldn't it's Colorado.
In Jon's position his complete focus is to meet and exceed the expectations of the Chamber membership. He is the direct contact for any inquiries as it relates to membership. You will be seeing a lot of Jon as he intends to visit each business and share our new programs, teach how to submit events and weekly announcements and discuss what you want from your Chamber. He will also be visiting all businesses in our great valley sharing member benefits and value-added services and all the reasons why one should join the Chamber. Jon is also responsible for our monthly and larger quarterly Business After Hours and new business development programs as they unfold.
Events Specialist, Carole Vowell: Carole brings years of coordinating projects, logistics and events while working with businesses and non-profit organizations such as AT&T Bell Labs, Denver Art Museum, National Geographic, TIME and Girl Scouts of Colorado. She has brought families and partners together to explore and discover something new while coordinating events and programs for more than eight years. She has tirelessly volunteered while living in Denver with community planning and development efforts for smart growth, historic preservation and economic development. Being a graduate of Chaffee County's Economic Development Social Entrepreneur Leadership program and attending Envision meetings have given Carole a broader picture of our counties issues and accomplishments and what's needed for a rural community to thrive. Carole and her husband Jim have volunteered with the Chamber since they arrived in Buena Vista a couple of years ago. "The Chamber welcomed us and made us feel like we were part of the community. We hope to continue that with others."
Carole is responsible for all Chamber events; Wedding Expo, BV Bash, Art in the Park, 4th of July Celebration, Gold Rush Days, OHV Color Tour and Christmas Opening. She also will be working with all non-profits and businesses who apply for special event permits and any events to be held in the Town of Buena Vista. Besides ensuring all permitting processes are adhered to she will assist entities with transparent communication to all businesses downtown, assistance with the dissemination of brand messaging of the event throughout the town and county. In addition, collect and distribute a post event review with each event coordinator and Town to improve the process in years to come.
Marketing Specialist, Jamie Billesbach: Jamie has over 35 years of experience in brand development, marketing strategy, merchandising, point of sale, graphic design, training programs and special event planning and implementation. Early on, Jamie focused her career in the specialty coffee & food industry as Vice President of Marketing & Purchasing with Barnie's Coffee & Tea CO, she participated in growing the business from 9 to 120 store locations with 600 employees and $55 million in annual sales. Later on, with her own consulting company Creative Concepts now Yara Innovations she has worked with clients in Italy, Holland, Canada, Mexico and throughout the United States in a variety of market segments; corporations, non-profit entities and individual entrepreneurs. She also has worked with the Glen Douglas Group on leadership training curriculum's, workbooks & PowerPoint sales training collateral for Clif Bar, Annie's Gourmet, and Hershey's. Jamie was a founding member of the board of directors and Past President of the Collegiate Peaks Forum Series.
Jamie has held the position of Marketing Specialist at the Chamber for two years. "I love our small town and unique culture, it is an honor to share all of the grandeurs that one can see in our area and communicate just how special our small-town community is." Jamie supports our three team members with their marketing and promotional needs, is responsible for all brand development and messaging for the Chamber & Visitor Center and will be working in the near future launching new training curriculums via town and county joint ventures.
Welcome Center Specialist, April Kali: Born and raised in the tri-state area of New Jersey, April always knew she was a mountain woman at heart. April moved to Breckenridge, CO in 2012 and has fully embraced mountain living. April and her husband re-located to Buena Vista this past March and are excited to become part of the community.
She is excited to be the Welcome Center Specialist due to her love of the outdoors and wanting to share all of the fantastic things to do and see in Buena Vista. Part of her new position will include re-designing the inside of the soon to be renamed "Welcome Center." Besides the re-design of the interior space April will be sourcing and collaborating with local manufacturers to bring in a new line of products and educational collateral for sale at the Welcome Center. In addition, she will be seeking out, training and managing our Welcome Center volunteers. Make sure to stop by this upcoming summer to see the new layout. Currently, April is seeking out new Welcome Center volunteers. If you want to share your passion for our amazing valley with the visitors who stop in and see us please give her a call.
The new Chamber team and Board of Directors look forward to collaborating with you to contribute and expand on our local businesses, towns and county's economic vitality. In addition to seeking ways to keep the unique character and charm of our stunning valley. Please stop in or give us a call and let us know what you would like from your Chamber and Welcome Center 719.395.6612 www.BuenaVistaColorado.org Chamber building photo by www.DigitalArtCO.com
2018-2019 Buena Vista Chamber of Commerce & Visitor Board of Directors
Jerianna Bennetts, President
Tonya Wyles, Vice President
Kit Salway, Treasurer
Morgan Mahala, Secretary
Kathy Ridlon
Mark Hammer
Ryan Martin
Tim Stange
Original source can be found here.
Source: Buena Vista Chamber of Commerce & Visitor Center