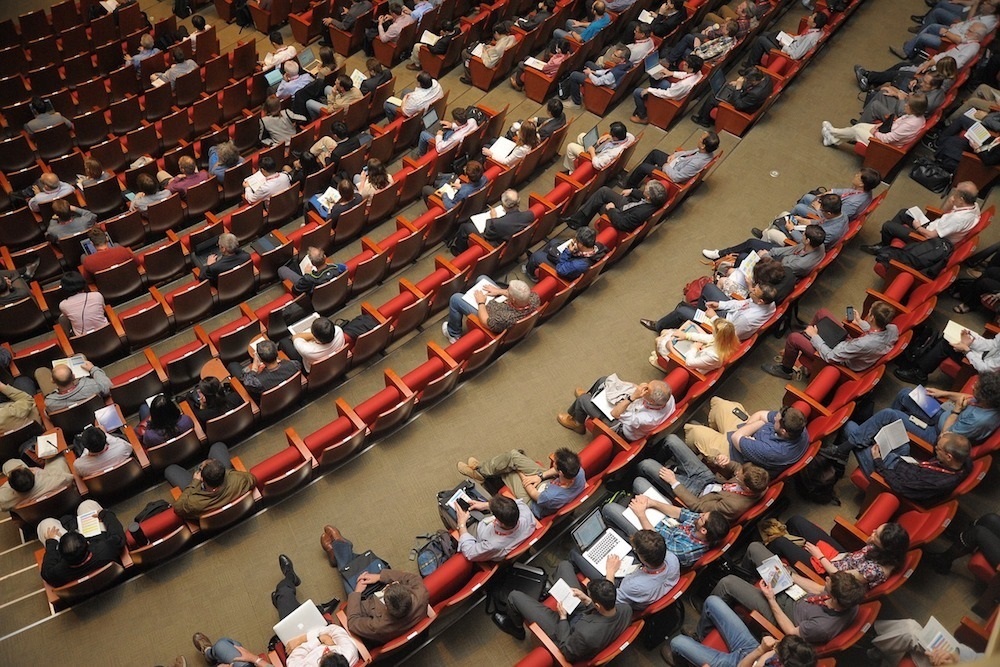 Buena Vista Chamber of Commerce & Visitor Center issued the following announcement on March 12.
Conference Friday, April 12th, 2019, 9:00 a.m. – 4:00 p.m.
Evening reception, April 11th, 5:00 – 7:00 p.m., featuring Cyber Security expert Adam Silverman
Mt. Princeton Hot Springs Resort Conference Pavilion Nathrop, Colorado. Located in the beautiful Arkansas River Valley, surrounded by the 14,000 ft Collegiate Peaks, featuring natural hot springs, and a nearby thriving music scene.
The Digital News Conference is an inaugural one-day conference, targeted to digital news media journalists, elected and government officials, businesses with digital security goals, and journalism and mass media students.
Conference focus
The role of a free press in democracy an the rule of law
Impacts of the rise of social media, the weaponzing and manipulation of news and charges of "fake news"
Increasing cyber-security threats to infrastructure, personal security and business environments
The evolution of digital news and the role of innovation
Digital news sustainability models
Presenting Sponsor
Ark Valley Voice is a digital news media platform that launched in early 2018. It's editors and writers come from traditional news media platforms and, as evidenced in its promise, believe strongly that "truth should have a voice."
Keynote Speaker
Doctor Adam Silverman holds a doctorate of philosophy in political science and criminology from the University of Florida (2002) and is currently a National Security Consultant.
Previously, He was a Senior Fellow at JSOU, a subject matter expert with the Office of the Secretary of Defense for Security Dialogue and US Army Europe, the Cultural Advisor (TACON) at US Army Europe, the Cultural Advisor (TACON) at CA Branch, the Cultural Advisor (TACON) III Corps, the Cultural Advisor at US Army War College (2010-2014), and the Cultural Advisor for the 2nd Brigade Combat Team/1st Armored Division (2007-2008), deployed with the BCT in Iraq in 2008. Dr. Silverman has also provided support for numerous Army, DOD, and Inter agency elements."
Conference Agenda:
April 11th, 5-7pm: Cocktails And Hors D'oeuvre Reception – Conference Pavilion
The Importance of Counter-Influence Knowledge and Operations to Surviving the 21st Century Operating Environment.
An evening reception, open to the public, featuring a keynote address by internationally-know Homeland Security and cyber security expert, Adam Silverman PhD.
April 12th, 8-4pm: TRUTH HAS A VOICE DIGITAL NEWS CONFERENCE – Pavilion
8:00-9:00 a.m. Continental Breakfast
9:00 – 10:30 a.m. National news, local impact, 24/7 reporting, 'fake news' and 'enemy of the people' labels.
10:45 – 12:00 p.m. Sustainability: replacing old news financial models – what comes next? 12:00 – 1:30 p.m. Lunch.
Keynote Adam Silverman: "The Cyber Domain and the Weaponizing
of News"*.
1:45 – 3:00 Panel: Cyber attacks on fact sources & digital records in a digital world. 3:00 – 4:00 Forum discussion: Evolution and innovation, speed versus accuracy, mobility and relevancy in a rapidly changing world.
APRIL 12TH, 8PM: THE LARIAT, EVENING ENTERTAINMENT
Registration Deadline: April 4th, 2019 Register online for www.arkvalleyvoice.com/Truthhasavoice
Register online for April 11th Reception ONLY www.arkvalleyvoice.com/Reception/
Original source can be found here.
Source: Buena Vista Chamber of Commerce & Visitor Center