Arvada Chamber of Commerce issued the following announcement on April 18.
The Arvada Chamber of Commerce is dedicated to convening the business community based on shared industry experience and influence. As part of that mission, the Arvada Chamber of Commerce hosted its first industry-specific mixer on April 11 at Kokopelli Beer Company. "Beers, Beta, and Business Connections" provided members of the events industry an opportunity to network and learn about new trends. Nearly 50 business members attended, representing venues, event planning, catering, event marketing, photography, and more.
"We are mainly an events vendor, but we had been toying around with how to capitalize on some of our idle space since the beginning of the year," said Liz Heywood from Equalized Productions. "So we were excited to meet the folks at AirVenues as well as get connected as a vendor to locals who might otherwise not know we existed."
Event sponsor AirVenues was on hand to allow guests to beta test its new venue-sharing website. Thank you to AirVenues, Kokopelli, and everyone who attended!
Original source can be found here.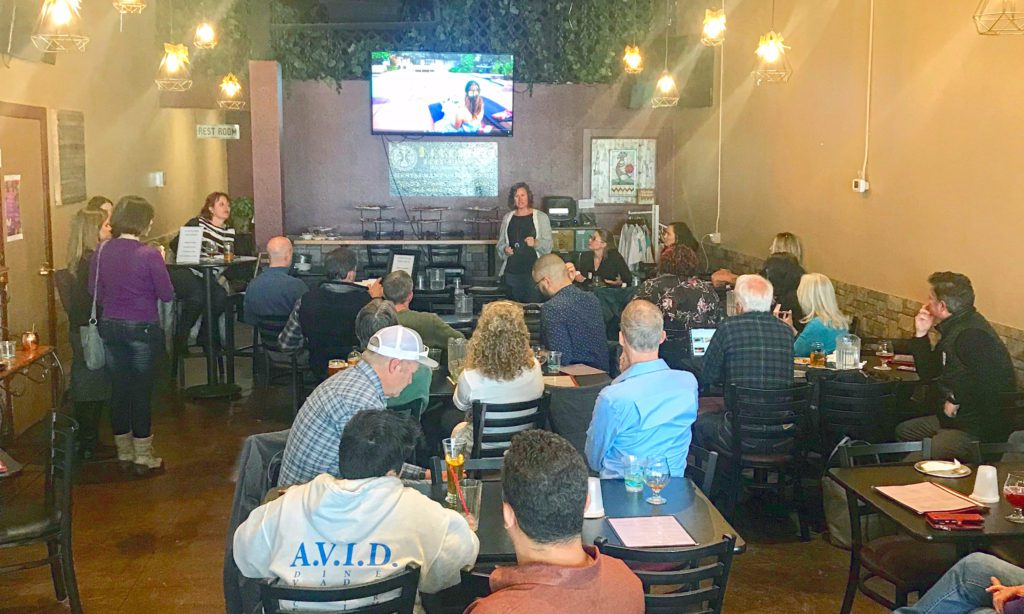 Source: Arvada Chamber of Commerce