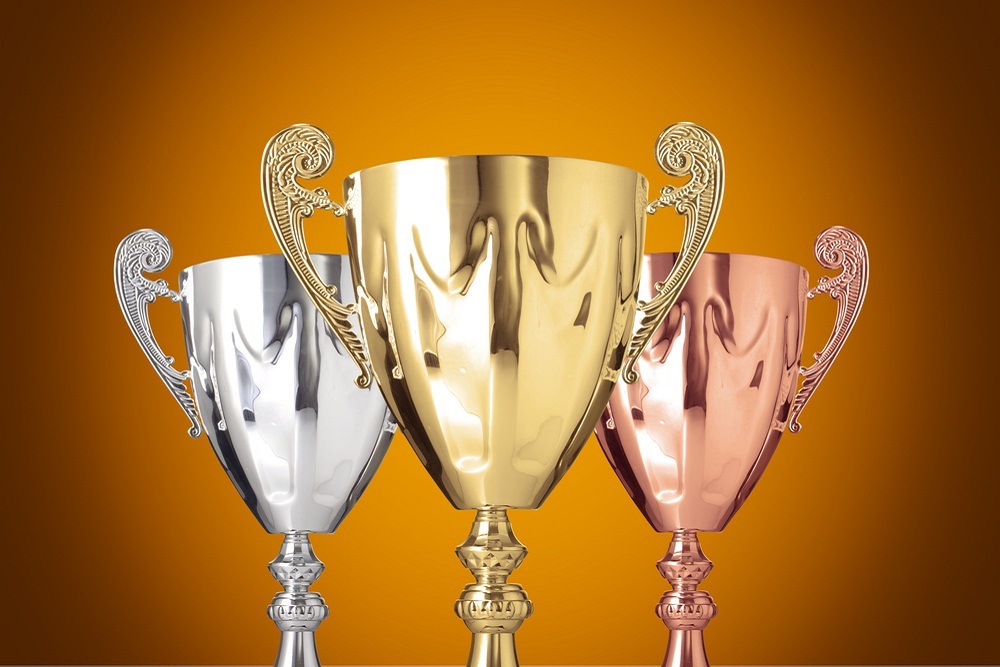 Castle Rock Chamber of Commerce issued the following announcement on May 7.
The Chamber's vision of igniting passion for business success and community prosperity was evident at this year's annual banquet where award nominees, community leaders and members reflected on the Chamber's sixty-four years of commitment to our business community. The annual passing of the gavel ceremony, a time-honored tradition, provides the opportunity to announce new leadership, recognize the Chamber's successes, and to celebrate the outstanding business leaders in our community. Castle Rock Chamber Chairman, Mark Michael, Versatility Creative Group, passed the gavel to Mike McNairy, Creative Colors International, as the Chamber's new chairman for 2019-2020. The new Board of Directors were also identified.
Newly elected chair, Mike McNairy along with Chamber President/CEO, Pam Ridler, had the honor of announcing the following 2019 Award Winners.
Business Person of the Year: Jennifer Brown, Master Magnetics and Ads on Magnets
Small Business of the Year: Javier Hoggard, Patriot Pros
Citizen of the Year: Bernie Greenberg, Kokish, Goldmanis & Greenberg P.C.
Ping Lee Jung Volunteer of the Year: Mike McNairy, Creative Colors International
Castle Rock Advocate: Douglas County Commissioner, Roger Partridge
Ambassador of the Year: Jenny Young, Castle Rock Craniosacral & Lymphatic Massage
Don Sturm proudly accepted the P.S. Miller Philanthropist award on behalf of the Sturm Family Foundation for their gift of up to $10 million to Arapahoe Community College (ACC). The State-of-the-Art Sturm Collaboration Campus will bring together education, industry and the community to create a unique resource for delivering seamless education and work-based learning to Castle Rock and greater Douglas County. Learn more about the Sturm Collaboration Campus at: https://www.arapahoe.edu/about-acc/locations/castle-rock-campus
Wrapping up the festivities included a heart-felt thank you of gratitude to the Chamber's Chairman Circle sponsors, corporate sponsors and supporters of the Chamber's mission and vision. A special thank you was extended to Arapahoe Community College for sponsoring the VIP reception featuring the Sturm Family Foundation that kicked off the evening of celebration. Many applauded the longevity and successes of the organization's efforts, and even boasted of the Chamber's unwavering support to the business community and its residents. To learn more about the Castle Rock Chamber please visit www.CastleRock.org.
Attend these upcoming Castle Rock Chamber of Commerce events:
Chamber Golf Tournament, June 10th at Perry Park Country Club
16th Annual Castle Rock WineFest, July 20th at Butterfield Crossing Park in the Meadows
64th Douglas County Fair Parade, July 27th in Downtown Castle Rock
30th Annual Colorado Artfest at Castle Rock, Sept 7th & 8th in Downtown Castle Rock
Photo Below: 2019 Chamber Award Winners L-R: Commissioner Roger Partridge, Jennifer Brown, Bernie Greenberg, Javier Hoggard, Jenny Young and Mike McNairy
2019 Castle Rock Chamber Annual Award Winners
Original source can be found here.
Source: Castle Rock Chamber of Commerce